Please Note: This event has expired.
Afternoon on the Trails
Hike our trails under towering cedars, pack a picnic and lunch in one of our cozy treehouses, or spread a blanket alongside Mac's pond and turn your eyes to the skies for violet-green swallows i
IslandWood's trail systems will be open this day only for your self-guided exploration. Pack a lunch and enjoy a picnic, just remember to Leave No Trace. We'll have trail maps for you so you can find your way around. Spend the day and enjoy our woodland trails as you set your own pace for exploration, discovery and yes, even solitude in our woods.
Please check in at our Welcome Center (main building) upon arrival for a map and to talk to our friendly volunteers about what trail is best for your interests and needs.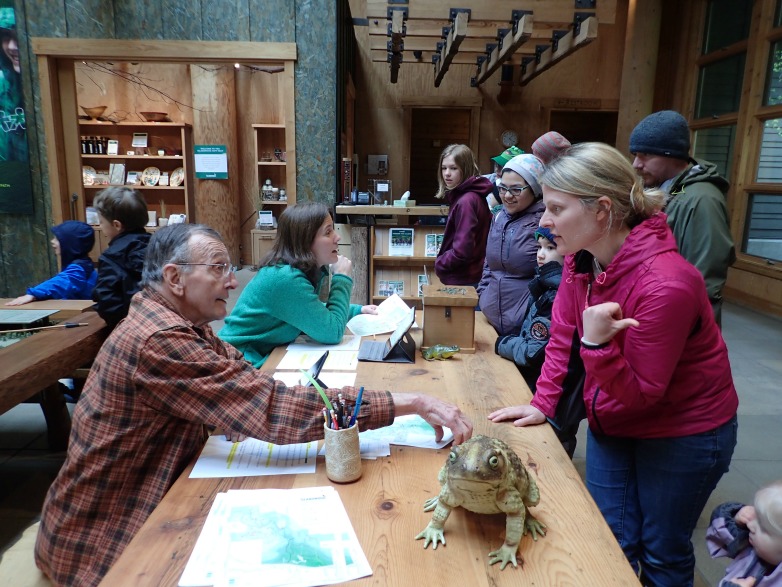 At this very special Afternoon on the Trails we are encouraging attendees to bring in a locally-found natural object from home or yard they would like help identifying with our Ask the Naturalist Panel of experts. We want to be sensitive to Mother Earth, so please only "ground found" natural objects... do not bring in any live plants or animals. Bones, shells, cones, feathers, small stones, etc. are all excellent choices. Our Ask the Naturalist Panel will guide you
View more
ADMISSION INFO
Tickets are free,  register in advance to save time, or come join us the day of!  We always welcome donations to support our programs.
INDIVIDUAL DATES & TIMES*
Additional time info:
We welcome you to bring a picnic lunch or snacks. If you pack it in - please pack it out, there are no trash cans in our woods. Trail-worthy strollers will make it on most trails. If you plan on going up the Canopy Tower for a climb, kids of any age are welcome, but must be able to walk themselves up AND down (no carrying them in arms) or you may wear your child in a baby-carrier. Additionally, if you are climbing the Canopy Tower with children under four years of age, we do require that a parent/caregiver hold the hand of the child.
We'll have maps for you so you can find your way around and will be happy to suggest a route that is suitable for your family and abilities.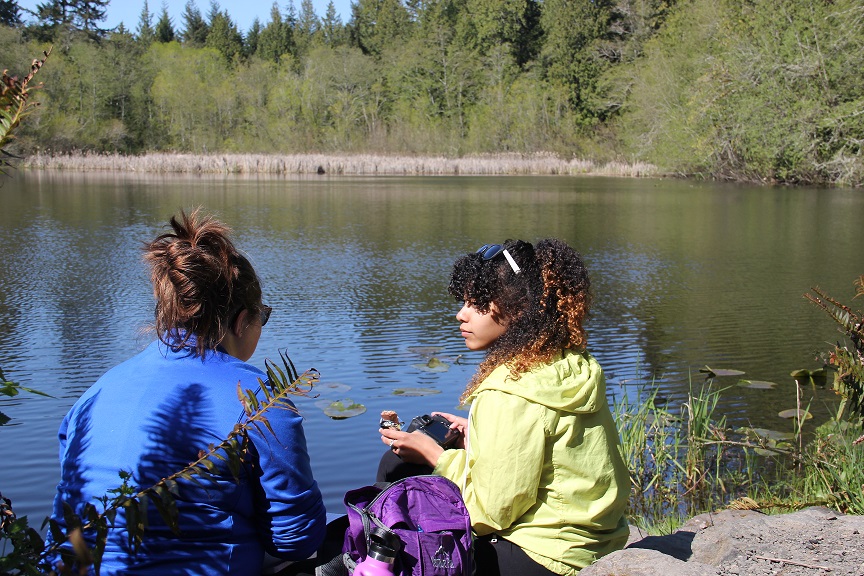 If you've come before, we welcome you back again. There is always something new to see every season!
All ages welcome!
Bring a picnic, pack it in - pack it out
Please no dogs unless they are a service animal, thank you.
*
Event durations (if noted) are approximate. Please check with the presenting organization or venue to confirm start times and duration.
LOCATION
IslandWood
4450 Blakely Ave NE, Bainbridge Island, WA 98110
PARKING INFO
148 parking spots onsite on our 255 acre campus.
CONNECT WITH IslandWood